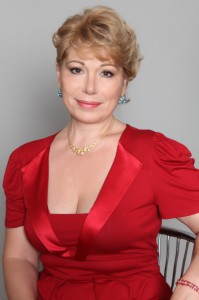 TATIANA ALEKHINA
A graduate from Moscow State University with a degree in psychology, Tatiana is a psychologist, psychotherapist, certified professional coach of European Coach Federation (TCF) and certified professional hypnotherapist. Tatiana, Author of the Book "New Birth"(I,II), is the originator of the new methods of transformations on the positive self-perception.
In the course of 26 years, Tatiana has helped numerous people to understand and resolve personal, professional and physical problems. With the aid of energy‐information she teaches people how to use their capabilities more effectively. This has been shown to considerably improve the psychological and psychosomatic state of a person. She achieves this by teaching them how to correctly react to life situations, and to examine relations with partners, relatives, friends and work associates.
Through individual consultation or working with small groups Tatiana teaches us the use of intuitive knowledge to radically change our vision of ourselves and how we feel in this world, and to balance all aspects of our nature.
She does consultations for people from different walks of life, conducting seminars and private sessions across Russia, Montenegro and USA.